MEET OUR INSTRUCTORS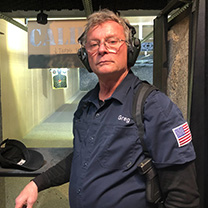 GREG CUMMINGS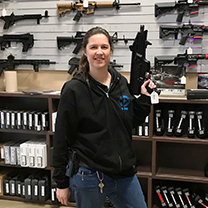 MICHELLE LINDGREN
GREG CUMMINGS
Greg is a USCCA Certified Concealed Carry and Home Defense Fundamentals instructor and an NRA Range Safety Officer. His firearm experience is rooted in his service in the US Marine Corps (USMC) where he served several capacities, most notably as an Embassy Marine and Weapons Instructor.
He retired from the USMC as a Gunnery Sergeant. Originally from Milwaukee, WI, Greg relocated in Illinois where he promptly joined the Lake County Sheriff's Department as a Corrections Officer and retired after 25 years of service. He offers private and group instruction and is passionate about sharing his wealth of knowledge to empower and build confidence in his students.
DON WUETHRICK
Don is an NRA Certified Pistol Instructor, NRA Shotgun Instructor, and NRA Chief Range Safety Officer. He is a USCCA Certified Concealed Carry and Home Defense Fundamentals Instructor and is certified by the Illinois State Police to teach the Illinois Concealed Carry License Certification. Additionally, Don teaches Wisconsin Concealed Carry Weapon certification classes.
He served as a US Navy Bio-medical Photographer, working closely with Naval Criminal Investigative Service, US Air Force Office of Special Investigations, and the Federal Bureau of Investigation, supplying the agencies with photographic evidence.
He is passionate about teaching firearm safety and defensive strategies to students of all ages, empowering them to survive and thrive in a rapidly changing climate.
MICHELLE LINDGREN
Michelle is our Armory Manager and a certified NRA Range Safety Officer. She is resident Springfield Armory enthusiast, very knowledgeable about firearms and our services. She is always striving to learn more about the gun industry.